Mission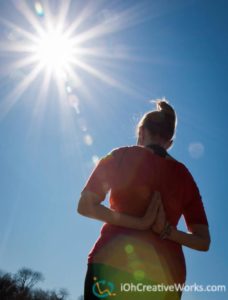 My mission is to provide services and create products that support a holistic and earth-friendly lifestyle for optimal health and wellness.
My intention is to leave this world with a legacy of love. Of all that I have learned in this life, I have learned that loving one's self is the greatest experience.  Each day we live is an opportunity to enjoy life and to teach other's to love themselves as well. Self-care is part of Self-love. And this is why Sankalpa Wellness exists. Together, we resolve to live well and be well!
Every Sankalpa Wellness product started as something for only me and my family. It all started out of necessity. Then, someone would ask, "Where'd you get that? What is that smell? Where'd you get that candle? How do you keep your skin so soft?"
In the beginning…1993
I love all things natural, and all things that flow harmoniously with the earth. When I was pregnant with  my first child, my OB/GYN said, "Do not use anything on your skin except for natural oils."  At that time, back in 1993, the market was pretty bare in South Texas. So, I began to make my own blends of Vitamin E oil and olive oil to keep my skin conditioned…and it worked. Now, I offer a variety of salves, balms, essential oil blends and more! Check out my line of lifestyle products all created with optimal wellness in mind.
Flash forward to 2010
My daughter wanted to buy a very beautiful stone necklace in the mall, and I told her, "We can make that." And so we did. We went to our local craft store, bought the supplies and made it. She said, "Wow, mom, how'd you know you could do this?"  Truth is, I don't know how I ever knew. I just did.
Since the age of ten, me and my little sister would save our allowance and I'd babysit for bead money. I've been stringing beads and making jewelry for the love of it and I am excited to share my creations with you as well. This creative outlet brings me so much joy.I also specialize in repairing and re-stringing pieces that need a new life and a loving touch.
All jewelry pieces are created with the intention of balancing the energetic body. Check out the selection of pieces available on line or have one made especially for you!
It takes two…
My husband worked for many years in the petrochemical industry and is highly educated in the field of managing toxic waste. In addition to this, his specialty is advising and educating companies large and small on ways to reduce their footprint on this earth in the manufacturing process. He works within the laws of the Environmental Protection Agency (EPA) and the Texas Commission on Environmental Quality (TCEQ). It is he who taught me to stay away from all kinds of chemicals. He reads all the labels in our home: shampoo bottles, body wash, detergents, lotions, makeup, floor and counter cleaners, etc…Ultimately, because of him and our two kids, we avoid chemicals. Many people do not realize that harmful and carcinogenic (causing cancer and illness) chemicals are in their home. By the government's standards, they are considered harmless in small doses; however, when we consider the cumulative amount of harmful products we are exposed to in a lifetime, most homeowners aren't aware of how these chemicals can negatively impact our lives .
So, we slowly began stripping away commercial chemicals and cleaners. I  use baking soda as a carpet deodorizer, kombucha vinegar to soften my laundry, a blend of water and essential oils to clean my countertops and floors, and I make my own candles and room sprays with no phthalates.
The creation of Sankalpa Wellness products is a collaborative and family effort. The products I sell are the products I use-family tested and approved!
"Mom, did you always know you wanted to be a yoga teacher when you grow up?" -M. Ramirez, 8 years old. circa 2005
How sweet is that memory? I began yoga in 2002. It began as a selfish interest and  a journey only to heal myself, and in that, I became passionate about sharing it with others. Yoga changed my life. I began my studies in college with an academic scholarship earned for mathematics and engineering. Then, I quit for a year. I went back for computer programming. Then, I quit again (lots of breaks in between having kids). At that point, I decided I didn't know what I wanted to be. I was a stay at home mom with two small children. I felt so much pride in being a mom; so, I decided to be that. It's still my favorite thing to be. In the meantime, I've studied a lot of yoga on my own, and I've had amazing mentors.
I believe in the power of yoga. I also believe in the power of prayer. It is important for me to note here that yoga is not a religion. Although, it has helped me to project my spirit in the most authentic way. However, you do not have to be religious to get something out of yoga, and you don't have to believe in God.
Yoga and the power of prayer and good intentions is why Sankalpa Wellness  exists. I first heard the word Sankalpa in a meditation I was practicing from a CD with Rod Stryker (ParaYoga.com).
What is Sankalpa?
Sankalpa (n.): An intention, a believe that leads to resolution. Pronounced: Sun-kul-puh. It is the positive intention behind everything you do. It's your heart's desire.
Sankalpa is also part of a meditative practice. It is an integral part of reprogramming the mind so that you are making choices that move you towards a positive resolve.  In meditations with Sankalpa, we first focus on breathing, then we identify how we would feel having our heart's desires met, we allow ourselves to believe as if it's already happened (we have what we want), we give thanks, then, we let it go. This is where our company motto comes from:
Breathe, Feel, Believe, Achieve.
I cordially invite you to experience wellness beyond your physical body with Sankalpa Wellness.
-Skila Ramirez & Family